Containers
Storage containers. Containers for sewage and waste water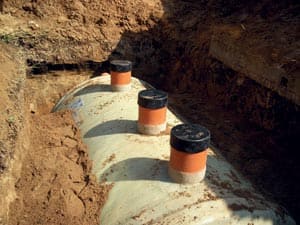 Storage containers are sealed tanks that are used for the collecting and storing of sewage, draining waste waters in places where there is no central sewerage system. Storage tanks are also used on construction sites, in the chemical industry for collecting of industrial waste, sewage, and its subsequent recycling.
Containers for sewage, as a rule, are placed under the ground that is why it is often called «the underground tanks». Sewerage system can be equipped with the overflow controlling device, a sensor that is set to alarm when the tank is full, or a couple of days before that.
Most often, containers for sewage are used in country houses, cottages and village houses. Sewage reservoir volume is determined in accordance to the volume of waste water and the frequency of purification.
Fire water cisterns. Drainage tanks for draining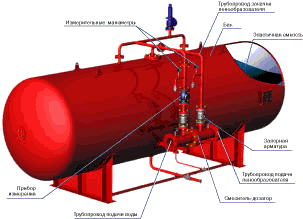 Water cisterns are manufactured by our company «Strommontazh». Tanks are used for various purposes, including the storage or transportation of drinking and industrial water, liquid fertilizers, agricultural and other industrial chemicals.
5 — 60 cubic meters volume tanks and containers for drinking water are produced in the above-ground and underground construction.
Fire water cistern is part of fire control water supply system and it is constructed for storing fire reserve water storage. Fire reserve water storage according to a building code (СНиП), must be used in case when necessary amount of water can not be reached from the source of water supply during the fire fighting because of technical or economical reasons.. Fire tanks can be equipped with either mechanical or automatic locking devices for water admission.
Stainless steel containers. Stainless steel reservoirs
Stainless steel containers and tanks for different liquids, oils, water storing, of horizontal, vertical, ground, underground types are produced by «Strommontazh». The plant offers production of stainless steel reservoirs for various purposes, construction, volume (cubes, liter) and complete equipment, to satisfy your requirements, measurement, outlines and design
All stainless steel tanks are provided with warranty from the manufacturer. «Strommontazh» guarantees the successful usage of the products of stainless steel that are made by our company.
Share