Contact Center
One of the most pressing issues of our campaigns for telecommunications, is a good and timely notification of potential customers about their options. Without quality information is almost impossible to establish large-scale sale of their services to consumers.
Almost every company including IT-companies face the challenge of selling their uslug.Sutkami looking for potential customers on the Internet, the company is losing a lot of time, given that the practice is not the most effective.


Such a serious structure, like auto industry requires a special approach in all directions. With no well-established system of informing consumers of the business, the owner of a firm can never reach the desired result.
Examining all the pros and cons of store business, you will always run into the problem of quality and quick to inform consumers. If the shop is happy some action, it is advisable to notify the largest possible number of people in the shortest possible time.
If you think seriously about the problems that the day-to-day network owners may face electronics stores, you can easily come to the conclusion that one of the main keys to the success of this business is an effective information service possible customers. The faster you convey to the consumer the information that appears on the product, or service of your institution, the more effective will be the final result.
Today help the advertising agency is strictly necessary for any company that wants to achieve high results in the promotion of their products and services. But the rapid growth of demand in the advertising market and the rapid growth provoking suggestions, thereby giving rise to many competing advertising agencies.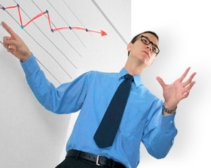 Marketing and research agencies need to process large amounts of information. Study of consumer behavior and consumer preferences, studies in advertising and quantitative market research, qualitative research and work skills of staff …
Banking institutions together with each one problem – the receivables. Nearly all of its history, banking has to put up with the ever-present debtors.
In the era of market economy the ability to organize the information activities of the company is very important, especially for catering. Search for suppliers of raw materials with more favorable terms, consumers, loyal customers.
Share